[ Camp Location ] [ Camp Activities ]

Winter Camp 2004 - February 20th-22nd
You must have attended summer camp training to be eligible for winter camp.
Summer Camp 2004 - August 6th-13th.

Great Lakes Burn Camp Inc.
We are dedicated to providing a safe and caring environment.
An environment where burn injured children can play, heal, grow and
support one another without any fear of ridicule or intrusive stares.
Great Lakes Burn Camp is open to burn injured children ages 6-17.
We provide our services FREE OF CHARGE to all campers thanks to
the generous donations of Firefighters, Businesses and People like you.

All campers are provided with well-balanced meals, transportation,
24-hour medical supervision and dressing changes (if they are required).
Great Lakes Burn Camp strives to remove any and all barriers that might
prevent a burn injured child from participating in our camp.
Bedding, clothing and toiletries are available to any camper who may need them.
Trained nurses, dedicated firefighters and other professional and private volunteers are all on staff to make sure each camper gets everything they need...
...including large doses of love and acceptance!

Great Lakes Burn Camp is held bi-annually at the Pretty Lake-
Vacation Campgrounds, located 12 miles southeast of Kalamazoo, Michigan.
It is a beautiful facility encompassing more than 200 acres of trees, trails and beaches on the shore of Pretty Lake.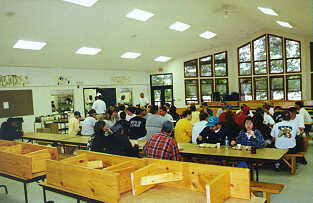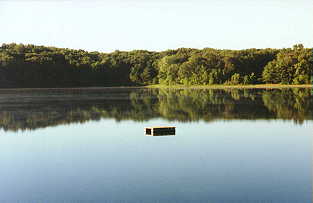 The Campground has been around for more than 80 years, but all of its facilities
have been totally renovated over the past seven years.

Camp activities are developed to cover a wide range of experiences.
Learning is interwoven with play in some of our scheduled activities, while
other courses expand on the children's coordination, strengths, skills and confidence.
No matter what the activity... EVERYTHING is just plain FUN!
-Activities are not limited to what is listed below, these are just examples-

SUMMER
No chance for boredom when you have some, all or more than the following!
Swimming, kayaking, hiking, fishing, archery, arts & crafts, sports of all types,
horse back riding, group outings, socialization events
and self-esteem building activities such as:
water skiing, water tubing and the now infamous HIGH ROPES COURSE.

WINTER
Winter camp was initially started to give the kids who attended summer camp a way to see
the friends they had made more than once a year. We are proud of the way winter camp has
grown and are looking forward to further expansion in the future.
Just because it's three days long doesn't mean there is nothing to do!
Socialization events, pizza party, ice skating, sledding, snow tubing,
tobogganing and skiing (downhill & cross-country) are the tip of the "iceberg".
Winter Camp 2002 (held in February) was proud to offer a weekend ski trip
to Walloon Lake Resort in northern Michigan.